What Is Grammarly And Is It Worth It?

This post was proofread by
Grammarly
How many of you have tried to proofread your own writing and think you've caught every mistake? Me! I'm guilty of it. Even though I know you can't proofread your own work because the brain likes to make corrections as you read – instead of reading what was actually written.
This post contains affiliate links at no cost to you and all opinions are of my own.
Using a spell checker is a no brainer but how effective is it? Can it catch grammar mistakes such as prepositions, incorrect verb usage, and proper nouns without apostrophes? Grammarly can!
In this blog post, you will discover: what Grammarly does, how well it works, its super easy installation process (just two minutes, yay!), the free version vs. the premium(paid) version, and my personal conclusion of Grammarly. You'll also get to see Grammarly in action from screenshots I took while using Grammarly to correct my past blog posts. (It caught mistakes I had missed – even after reading those posts 20+ times!)
What is Grammarly and How Does It Work?
In short, Grammarly is a top AI-powered product that automatically detects grammar, spelling, word usage, and punctuation mistakes in your writing. It's also listed on more than 600 businesses and universities as their go-to grammar checker. It can be used on virtually ANY writing: social media, email, text messages, blogs, novels, and the list goes on!
This grammar + spell checker is undeniably diverse.
You can install Grammarly's free browser extension for Chrome, Firefox, Safari, and Edge. This way every time you write something on the web, Grammarly will be your safety net.
This is a huge resource for business professionals and bloggers like myself who use the internet to grow our business. You can also install the Grammarly keyboard for free, from the Google Play store, so any writing from your phone will be mistake-free.
Anyone who composes business emails from your phone – use the keyboard!! It saved my butt – twice.

How to Install Grammarly

Installing Grammarly is easier than making an email account! It's literally a few clicks and done. Mistake free writing in less than two minutes.
Go to www.grammarly.com
Click on 'Get It On Google Play' to download it to your phone or android tablet
Install 'Grammarly Keyboard' and tap 'Open'
Click 'Get Started'
Select your preferred account method.
Follow the easy steps to switch over to the Grammarly Keyboard. It will bring up your phone's settings for you – no need to search!
This screen will show up when you're all done.
Now, begin writing with Grammarly to enjoy all of its benefits!
Super easy, right? I know. I was very surprised by the intuitiveness of the app and how easily it integrated into ALL of the apps on my phone and tablet.
So, I didn't install Grammarly into Microsoft Word because it needs to be done through a laptop. And well, mine is currently S.O.L. But if you'd like to install Grammarly into Word, please go to – https://www.grammarly.com/office-addin
Now, Let's Look At Grammarly In-Action!
I took these screenshots from my android tablet while testing out this all-in-one grammar/spell checker on past blog posts. (Spoiler alert – it caught much more than I expected!)

You can see it gives an explanation of the problem.
Microsoft Word doesn't catch missing commas.. but Grammarly does!

As you can see, Grammarly caught missing commas and spelling that I completely blanked out on. My absolute favorite thing about this spell checker is that it gives you a real explanation as to why it's a mistake. This is a great tool for non-English speakers to learn and correct their own writing as well.
I only have one issue with the Grammarly keyboard – its predictive text isn't as good as the Google keyboard. But, it's slowly learning and adapting to my writing style.
Some examples from my Phone:
Think of it this way – Microsoft Word's spell checker is Plain Jane and Grammarly is Miss Sassy Pants.
A few other cool things I like about Grammarly: it checks for plagiarism (paid), you can double-click on a word to search for a synonym (paid), and you also receive weekly progress reports (free). The weekly progress report is a really cool feature for students and anyone learning English to see helpful insights on their writing progress.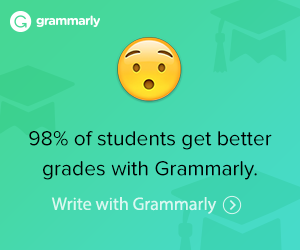 Let's Get Down To The Nitty-Gritty – Free Vs. Premium (paid)
So, you know all of the cool and nerdy awesome things Grammarly can do for your writing with the free version, but what about the paid version?
If you purchase Grammarly Premium: over 400 checks are performed on your writing, advanced punctuation, sentence structure enhancement (great for novels), plagiarism detection, source citation (hello college students), and essay genre adaption.
These features are highly beneficial in your work, personal, and business writing –especially college students and novelists. But how much is all of this going to cost you?
I'll start off by saying this – if you do a serious amount of writing for business or writing that will be published – then YES Grammarly is worth it. Go ahead and purchase the Annual plan because you will save a good chunk of cash. It is billed as one payment of $139.95 USD which comes out to $11.66 a month.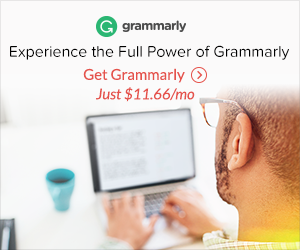 Now, if you pay monthly, it's a hefty $29.95 a month. Or you can pay quarterly at $19.98 a month. So it's pretty obvious to see the heavily discounted price and best value when you buy a full year.

My Final Thoughts:
Grammarly is a fantastic tool for anyone to use and it's extremely beneficial in improving one's writing. It definitely has powerful features that I look forward to using in the future.
For me personally, paying monthly is just too much money. But I will be purchasing the yearly plan (I feel $11 a month is a great price) because I'm a blogger – my posts are public and they're the image of my business. I can't afford to have silly errors in my writing and neither can your business.
My suggestion to you is this – download the free version on all of your devices and put Grammarly through the wringer. Test out every feature for yourself to see if the free version satisfies your writing needs. If it doesn't and you really need the other features, then take your writing and business to the next level with Grammarly Premium.
If you need help writing articles, check out my post on using Articoolo. It writes articles for you – any topic, any length, and for less than $1!