A Beginner Blogger's Guide To Free Resources + A Free Printable!
How many of you out there want to dive into the exciting world of blogging? Where you can write about literally ANYTHING in the world and express yourself in such a magnified way. This article is going to give you a great beginner's guide on the best free resources available to bloggers! These are the free resources I use every single day.
This post contains affiliate links. All opinions are of my own.
Instead of googling question after question about blogging, you can probably find most of your answers here.
I want to tell you about the blogging resources that I personally use. If you want more resources, you can get my free printable list of more than 120 resources for bloggers by subscribing to my blog!
So, let's jump right in.
The most crucial resource I can tell you about is getting a premium hosting service for your website. By using a superior hosting service, you will guarantee a smooth running home for your brand new baby blog. Hands down – that award goes to Siteground.com!!
I use them to host the website you're on right now, and I chose them based on several other bloggers recommendations. When you choose Siteground, you'll receive unparalleled live customer service, a fast and secure server, excellent pricing (save huge by purchasing the 3-year plan guys), and a free SSL certificate for your website. The SSL certificate adds that green lock next to your URL to let visitors know your site is safe to view. Did I mention you can easily integrate your WordPress site with Siteground in a few clicks? Awesome!
Okay, on to the fun free Resources.

Do scroll through Pinterest and wonder how those beautifully captivating Pins are made? These two free resources go hand-in-hand for ALL bloggers – Canva and Unsplash.
Canva is a website specifically for creating any pin, Facebook post, blog banner, invitation, and just absolutely anything that you need. They also have an app you can download. It has dozens of templates to choose from to create that perfect "something." You choose the font, background, colors, add images, and shapes.
So, what's Unsplash? Unsplash is a website full of thousands of professional stock images that you can download for free. You can search for any subject including people, architecture, fashion, food, health, and even textures. Find an image you love, tap the down arrow to download (give credit to the photographer if you'd like) and that's it – you have a stunning free photo for your blog, social media or Pinterest.
Have you guessed the connection between Canva and Unsplash yet?
Bloggers who use Pinterest (the world's largest visual search engine) download stock photos from Unsplash and use them for a background image when creating a template in Canva. Ta-Da! Pinterest ready.
People love photos – they attract readers to your blog, and it's proven that blog content with more photos outperforms those with no pictures. It's like reading a recipe book without a picture of what dish you're cooking.
Tons of writing in your future..

So you have a blog, or you're going to get one, that means you'll be writing A LOT – blog posts, social media, subscriber emails, and website content. You need an ingenious grammar and spell checker like Grammarly (free). Would you take my site seriously if I had errors all over the place? No, because it looks unprofessional and sloppy.

Grammarly checks for over 400 grammatical errors and so much more – all for free. You can easily download it onto your phone or Android tablet from the Google Play Store, download a plugin for Microsoft Word, and even a desktop browser extension to check everything you write on the internet. I have a complete review of Grammarly here.
What else can help a new blogger?

Facebook blogger groups are the best free resource out there!! There are tons of blogger groups on Facebook dedicated to helping and supporting bloggers. These groups are an invaluable resource you NEED to utilize. Use these groups to ask questions you can't find the answers to on Google.
They can also give constructive feedback on your site. Say you've had your blog for a month now and you want to know how people perceive it, simply ask in the group and they'll tell you! I did this and received over 15 comments with respectful and honest feedback on what they liked and disliked about my site.
Blogger groups also usually have a daily promotion thread to promote your very own posts and social media. For example, Monday could be share a blog post in the comments and interact with 5 other posts. This ensures you get some interaction with your blog and most likely shares to Pinterest, which leads to site traffic! Woot woot!
The more you interact with people, the more they will communicate with you (and visit your blog).
Ready to monetize?
My last resource is for those who want to monetize (make money) your site. Affiliate programs are free (most of them) to join and you can apply for them as soon as your site is live. If you want to make some money while helping people, then use them – it's free! Of course, always remember that a blog is intended to help or educate people, not just to sell stuff. A few of the most popular programs are ShareASale, CJ Affiliate, ClickBank, and Amazon Affiliates.
A tip before you begin researching – apply to only one or two programs in the beginning. The more programs you use, the more stress you'll have keeping up with all of them.
My personal pick is ShareASale.com. They are the absolute most straightforward program to use for beginners, and they offer you almost 1,000 merchants to choose from. You can promote anything from clothing brands to editing software and beyond. After you've made a profile: search a category, find a brand you love, click 'apply to merchant' and fill out the short form about your website. Most merchants will automatically approve you, but some take a few days.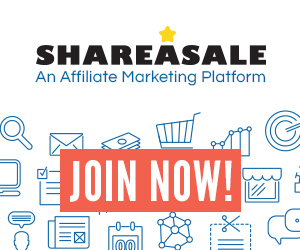 ShareASale is an excellent way to start monetizing your blog right off the bat and get your foot in the front door. But remember, keep it simple. I applied to three programs when I first started, and it was way too much. (whoops)
Resource Roundup
Premium hosting with Siteground
Use Canva and Unsplash to create captivating Pins
Grammarly will save your butt
Facebook Groups are invaluable
Affiliate programs help you earn a little money

So there you have it, my guide of free resources for all of you new entrepreneurs who are looking to start a blog. Utilize everything I've mentioned in this post to help your site thrive and prosper!
Now remember, share this post to help other bloggers navigate their way on this journey we call blogging AND if you've enjoyed my post, subscribe right now to never miss another one AND get your freebie list of 120+ resources every successful blogger uses!

Let's Grow And Prosper, Earn A Few Dollars, And Blossom Together.